Dr. Paul Raymond, D.C.
Clinical Director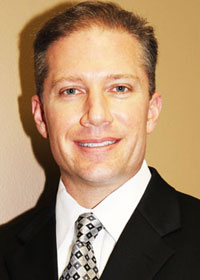 Dr. Raymond completed his under graduate degree in 1994 at Texas A&M University, College Station, with a Bachelor of Science degree in Biomedical Science.
Following his desire to learn preventive medicine he earned his Doctor of Chiropractic degree from the Texas Chiropractic College the fall of 2001. Dr. Raymond excelled during his undergraduate studies into and through his doctoral studies earning academic honors, placement on the Dean's List and acceptance into the Omega Psi Honor Society. Dr. Raymond now continues to strive to broaden his educational background by becoming certified in Manipulation Under Anesthesia through Post Graduate Studies at the Texas Chiropractic College. In addition, he is near completion of a second degree in nutrition at the University of Houston. Certified Texas Designated Doctor and Impairment Rating physician.