Dr. Ferenc Kamasz, D.C.
Chiropractor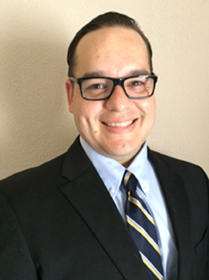 Dr. Ferenc (Frank) Kamasz was born and raised in Houston, Texas where he attended the University of Houston Downtown to earn his license as a Peace Officer in the state of Texas and graduated with the Top Academic Award for BPOC #228.
In 2010, he attended the University Of Houston Clear Lake where he earned his Bachelor in Science for Fitness and Human Performance and continued to Texas Chiropractic College to start his journey to becoming a chiropractor. During his studies Dr. Kamasz was able to work in a number of challenging environments including working with the Rice Athletic department, working in the health center at University of Houston Clear Lake, and provided healthcare through educational opportunities abroad in El Salvador and Costa Rica.
Dr. Kamasz is a Certified Strength and Conditioning Specialist and is currently a member of the National Strength and Conditioning Association. He also holds additional certifications in Graston Technique and the Functional Movement Screen. Dr. Kamasz employs soft tissue techniques, rehabilitation strategies, and diversified adjusting techniques in treating patients of all ages and aims to keep his patients healthy and functional for optimal performance.