Dr. Derrick Stenson, D.C.
Chiropractor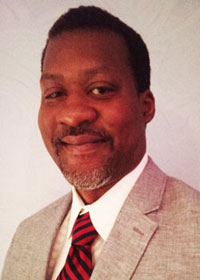 Dr. Stenson is an alumnus of the University of Houston. In 1998, he graduated from Life University in Marietta, Georgia earning his degree in Chiropractic.
Dr. Stenson has subspecialty training in Addictionology earning his diplomat from The American College of Addictionology and Compulsive Disorders. As a long time sports and martial arts enthusiast, he is currently a Muay Thai instructor and has extensive clinical experience and knowledge of sports-related injuries. Dr. Stenson utilizes a functional approach as to how the spine and extremities are truly integrated when an injury occurs with extensive knowledge of soft tissue and repetitive strain injuries. He focuses on an integrated approach to health care that combines the effectiveness of multiple disciplines to provide a well rounded approach to healthcare. Dr. Stenson continues to broaden his knowledge in the field of Chiropractic and addiction treatment. In addition, he is Certified Texas Designated Doctor and Impairment Rating Physician.