Dr. Benjamin Meshack, D.C.
Chiropractor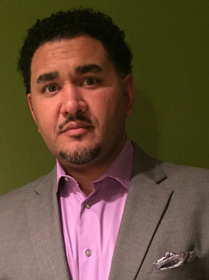 Dr. Meshack is a native of Dallas, Texas. He attended Morehouse College in Atlanta, Georgia on an academic scholarship.  While completing his undergraduate studies, he had the opportunity to collaborate in both Cardiology and Radiology research at the University of Texas Southwestern Medical School.

This research resulted in  multiple publications within The American Journal of Cardiology and Circulation. Upon graduation in 1996 with a Bachelor of Science degree in General Science, Dr. Meshack entered corporate America working for several years as a Food Scientist then in the public sector as an Elementary Science Teacher.
A desire to use his scientific knowledge to help patients led Dr. Meshack to the field of healthcare. After careful consideration, he then enrolled in Texas Chiropractic College where he graduated with his Doctor of Chiropractic degree in 2009. Since graduation he has compiled extensive experience at multi-disciplinary clinics treating injured patients. Dr. Meshack continues to broaden his knowledge as a practitioner and is currently testing to become a State of Texas Designated Doctor and Impairment Rating Physician.