Dr. Cameron Jackson, D.C.
Clinical Director North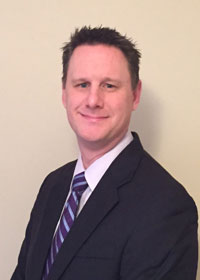 Dr. Jackson received his doctorate of chiropractic from Texas Chiropractic College in 1999. Internship was performed at Moody Healthcare Center in Pasadena Texas where he was appointed Chief Intern.
Dr. Jackson has served as Clinical Director for the largest chiropractic/medical group practice in Texas. Dr. Jackson has received additional training from the Spine Research Institute of San Diego in treating whiplash and traumatic brain injuries secondary to motor vehicle collisions. Currently, Dr. Jackson actively treats patients specializing in traumatic musculoskeletal and neurological injuries. Dr. Jackson employs a combination of diagnostic strategies, soft tissue techniques, treatment protocols, and diversified adjusting techniques to achieve dramatic results in acute as well as chronic conditions.