Amanda Sanchez, L.a.c.
Acupuncturist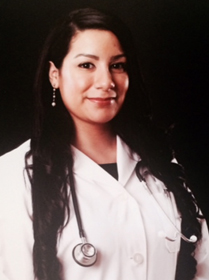 Amanda Sanchez is a nationally board certified Acupuncturist and clinical herbalist. She is a native Houstonian who earned her Bachelor's Degree in Biology from the University of Houston and then completed a four year Master's program from the American College of Acupuncture and Oriental Medicine. 

She completed over 2,000 hours of Traditional Chinese Medicine along with western bio-medical courses and two years of of hands on training in which she treated over 500 patients. She also received her diplomate in Oriental Medicine. Before her professional career, Amanda worked in the dental field for 10 years where she performed many dental procedures and educated the community on the importance of oral health and the effect it can have on the whole body. 
Amanda is specializing in pain management and treats many other health conditions such as stress, anxiety,depression, insomnia,allergies, facial rejuvenation, women's health issues and fertility. Her mission is to provide the best personalized holistic healthcare experience that is a safe,natural and effective treatment based on the individual as a whole. She develops a customized body, mind and spirit approach to help you reach your optimum level of wellness.